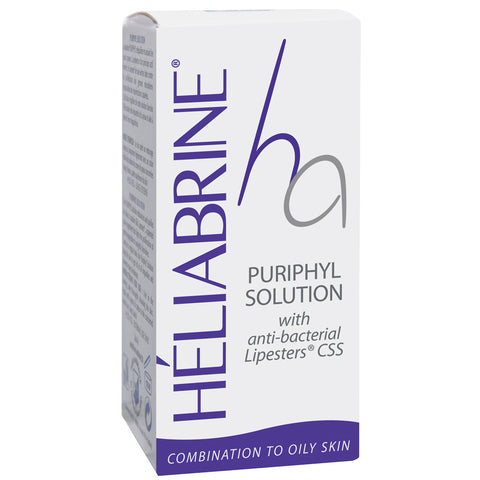 Héliabrine for Oily Skin Puriphyl Solution
HELIABRINE Puriphyl Solution is a targeted treatment for oily skin conditions and skin that is prone to acne. It is applied directly to spots and problem areas.
It contains Silk Lipesters®, a patented, antibacterial ingredient from HELIABRINE Research, which fights the proliferation of impurities and microbial germs and protects against outbreaks.
Apply every evening on cleansed skin to the affected areas (face, chest, back).
Always follow-up with HELIABRINE Moisturizer for Oily Skin, (Hydrating Gel Cream).
When the skin shows signs of improvement, use Puriphyl Solution alternately with HELIABRINE Oily Skin Toner.
Avoid the exposure to UV rays during the treatment.
PARABEN FREE, WITHOUT PERFUME OR COLORING.