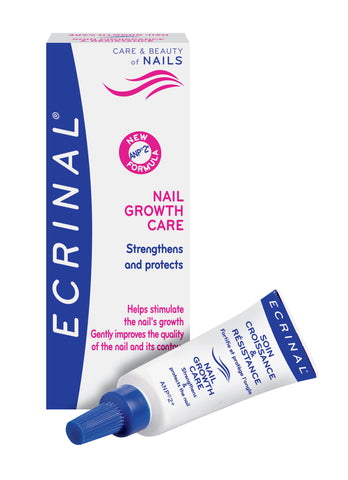 Ecrinal Nail Growth Care
Protect your nails from damage!
INDICATIONS
Breaking, fragile, split, yellowing, bitten nails or nail beauty
ACTION
ECRINAL® Nail Growth Care is a fortifying cream that intensely moisturizes and nourishes nails. Its action stimulates nail growth and protects against microbial attacks. The nail is left flexible, durable and neat.
APPLICATION
Use once a day for 2 to 3 months. Massage nail, its crescent, and its contour.
MAIN INGREDIENTS
Silicium, ANP® 2+, Provitamin B5, Silk Serine Lipesters®, Horse Chestnut, Vitamins, Lupin Lipopeptides