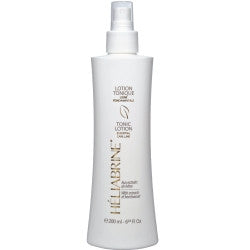 Héliabrine Essential Care Tonic Lotion
Can be used all day long in order to tone or refresh your skin.
Suitable for all skin types, an especially good toner for dry skin.
Refreshes, revitalizes and clarifies. Removes all residues of make-up or impurities. Beechwood extracts oxygenate and prepare the skin to receive a HELIABRINE treatment.
ACTIVE INGREDIENTS (NEW FRAGRANCE & NEW FORMULA):
Beechwood extracts - Oxygenate skin
Plant Glycerin (coconut palm) - Very efficient moisturizing agent
ALCOHOL FREE
PARABEN FREE
Apply morning and evening after cleansing the face.