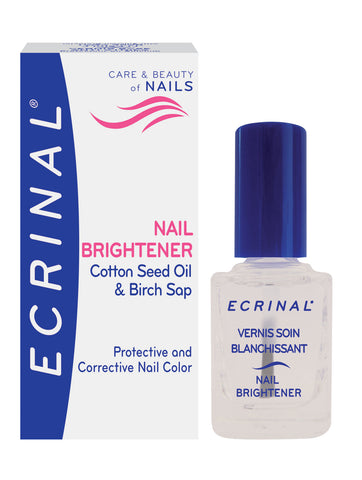 Ecrinal Nail Brightener
For yellow, stain, damaged and dull nails
ACTION
The ECRINAL® Nail Brightener gives an immediate bright, healthy and natural look to yellowed nails. A light effect is given thanks to its fine particles. It protects the nail like a protective barrier while moisturizing and nourishing the nail.
APPLICATION
Apply one or two coats depending on the desired effect.
MAIN INGREDIENTS
Bamboo Stem, Birch Sap, Cotton Seed Oil
Paraben free, toluene free, acetone and formaldehyde free.